Time to keep things going with my Quarterly goals and this time I will be linking up with Adrianne over at The Windy Side.
Firstly I will be carrying forward most of the goals that I did not complete during the last half of 2014.

Complete the Medallion Quilt
Complete Rush Hour
Find a Project to use my Cat Nap fabric
Swoon Quilt using Rock N Romance
Tula Pink's City
Sampler
Keep up with the swaps -- Bitches Stitches, Kitten, Ghibli, Spring, Rainbow, Nerds Craft it better, Tula Pink, ect. (YEAH, I know that's a lot of swaps but 3 of them aren't due to be mailed this qtr). #crazy_brilliant

Keep up with the Bee Blocks

I have found a few new projects that sparked my interest as well -- I know I probably won't be able to complete them all but I want to put it all out there into the universe and just see what comes to life.

I'm joining in with So Scrappy as a part of her monthly color challenge to use up scraps
and this month's color is blue. I have my strings color separated and most are in small (14 x 14) pull out drawers but blue has it's own large container so I was eager to decrease those quite a bit. I hope to put these string blocks into a quilt top probably for charity but depending on how many it might become a father's day gift.
I want to put together one of the many patterns that I have from my friend Lisa Alley -- I will either be starting with Brickyard or Tryon but I really want to make them all.
I pulled out some great charm packs and want to put together a Disappearing Hourglass -- this is usually done with a layercake but I accidentally bought 2 charm packs of this line so I'm improvising.
Complete the Scrappy trip along quilt
Make at least one plushie from this pattern.
I found this really cute pattern hiding in my stash and just happen to have enough fat qtrs to make it happen -- it looks like it will go together quickly. Everything is based off that fat qtr of Cherie that I found at a shop a few months ago -- I'm resisting the urge to go online and seek out yardage of it.
I've also joined up with a local shop to make the Moda Modern Building Blocks. I'm still working on getting all my fabrics together -- I seem to have a real absence of orange in my stash.

A Few other great patterns that I may get started on are Allison Glass' Tessellation, Taffy by Jaybird Quilts, Mod Pop using my Quick Curves Ruler and All Squared Up by my friend May Chappell.

Man, Even I don't have faith that I will be able to complete all or even most of these but it's a really fun list and projects can always be carried forward. Starting some new things is really going to help prepare me for the upcoming Stash Bash in April which is now less than 100 days away!!!
I'm also going to try and go better about Sewing My Stash rather than just collecting fabric. So far this year I have added in about 10 yards and not completed anything but I am trying to buy with purpose and love the things that I have added so far -- mostly blenders and OOP Tula Pink.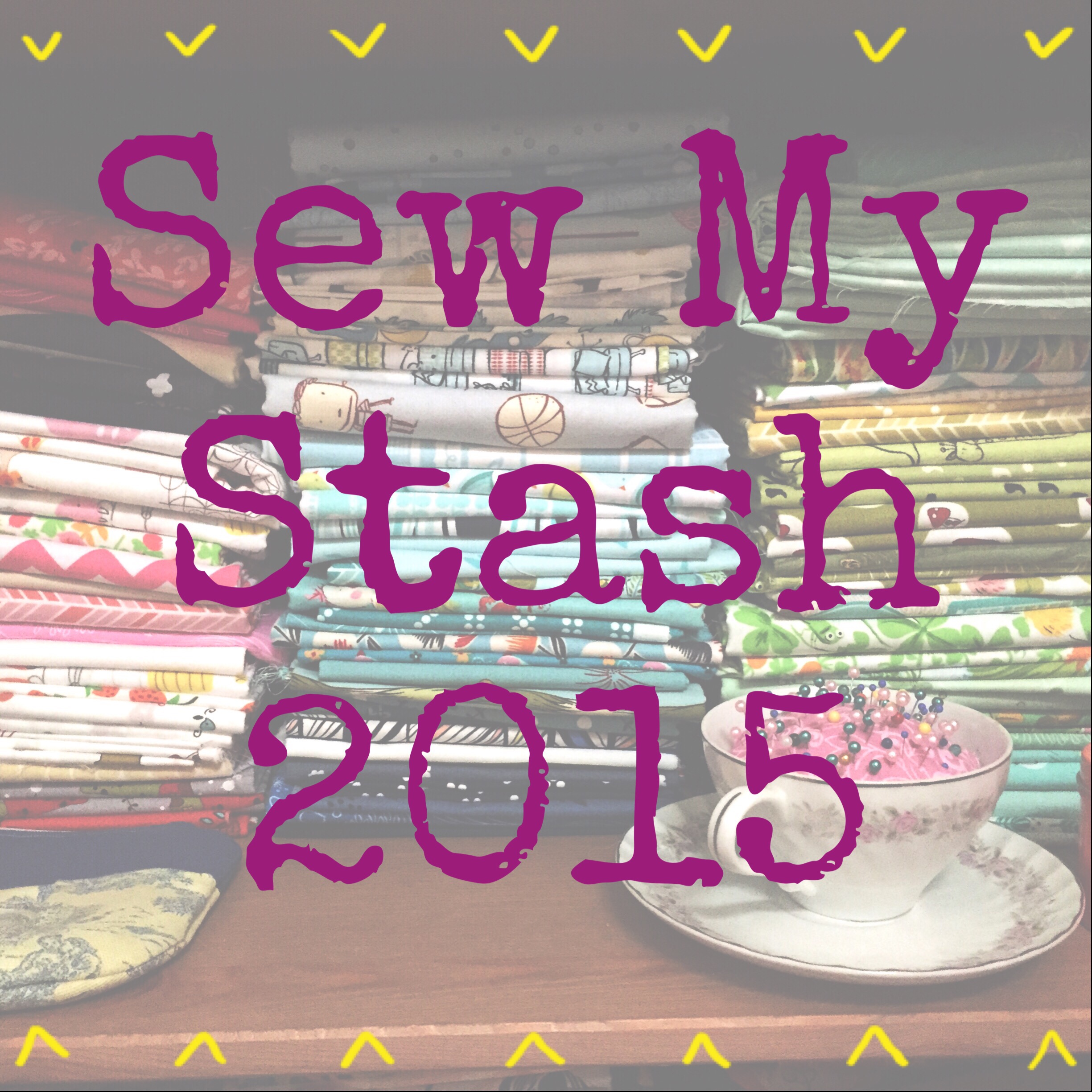 In other news my next post will be my 200th post on the blog and I't lines up with blogging for 2 years so I'm going to be putting together a giveaway. Be sure to come back early next week and check that out.
And as usual Happy Quilting Everyone.