My hubby got a new car last week and not just any car -- his dream car the Scion FRS....Introducing Duchess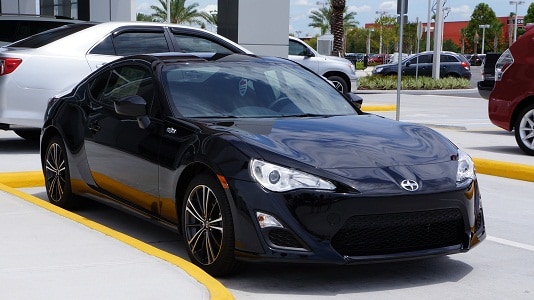 Which means that he wanted a new pouch to match his car for all his miscellany cords and sunglasses. When I started working on the pouch i discovered that I was missing the dongle that should have came with my machine (being that I bought it used). I got all that straightened out and started playing around with the 5D software. I am really impressed at all it is capable of doing, I was able to use a true type font i got online and match it up to the font used on the car's badge and make a perfect little pouch.
I haven't gotten a lot else accomplished last week but I do hope to be back in the sewing room soon as I have many projects calling for my attention.
2 quilts are basted and ready for quilting

Michael Miller Challange -- July deadline

Make Pink Blocks Drive is being hosted by Anna @ life sew crafty for my link up in July.

Mom's apron -- deadline September 6

Mason's onsie quilt -- due September

start working on the 3 holiday quilts that a lady ordered last week -- Halloween, Thanksgiving and Christmas -- 1st one due September

Winds of OZ block -- Accuquilt contest is still going on through the end of the month
Happy Quilting Everyone!!