Quilters really come together to support each other and that is a reason that I am so happy to be a part of this community.
Back in early November a friend of mine was out one evening and got maliciously attacked while out playing Pokemon GO and left for dead, the community has rallied around him and his family, even setting up a go fund me to help with his expenses.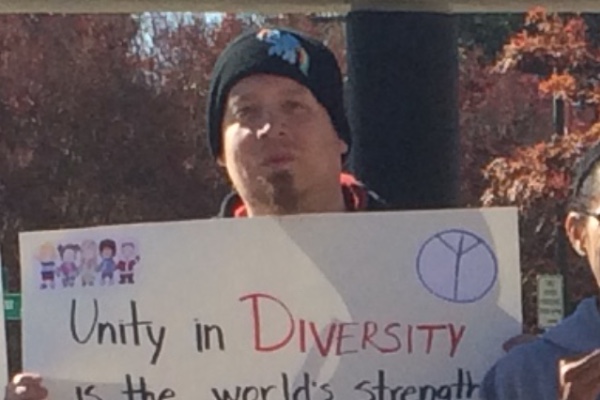 Now I've know Vinnie since I had my very first job back in High School and I wanted to do something special for him that would brighten his day. I knew his favorite Pokemon was Eevee and I set out looking for a pattern or something to make a quilt for him. When this mostly ran into dead ends I put out on Instagram that my quilty wish was for a paper pieced Eevee pattern because I really didn't feel like making a pixelated quilt.
Now many of us know about Fandom in Stitches and they have awesome patterns but no standard Eevee -- so I sent them an email asking if they could help me out and an awesome lady Angela Gross messaged me back that she had seen my post and had a pattern that she had been working on and wanted to give it to me first so that I would be able to get this project out to my friend --
It's only 10 inches so I opted to make a pillow instead.
I set out working on it and ran into a few snags along the way (mostly because the tiny piecing) but I pushed on and got her all put together with much cheer leading from my IG friends.
Initially I wanted to add a Pokemon fabric to the front but found that it really served as a distraction from the intricate piecing and opted to make it the backing and insert a zipper.
I finally was able to deliver it to Vinnie after he got out of the hospital and I think he really likes it and it's a one of a kind -- much like Vinnie.
This is my first finish in 2017 and an awesome start on my quarterly goals.