January was a great month for getting things done. I thought February was going to be a slim month for progress, but it turns out February was productive when I look back on it but it sure didn't feel that way as the month was progressing.
Bee blocks this month were (-1 yard)
triple bee was a fun modified flag block
stash bee was pussy hat blocks
bee hive was tic tac toe blocks for both Shannon and Cory
In the 2017 Round Robin I received Shanna's quilt and added feathers, trim strip and triangles. I always find the first ones the hardest but I'm liking where this one is headed.
APQ resolution this month was #8 and for me that was my scrappy swoon that I started last month -- this was a good thing because it's also my sew your stash off challenge project using hoarded fabric. The top is complete and the backing is pieced -- ready for quilting. (-5 yards)
The scrappy challenge this month was teal -- here are my kitty faces and scrap bin this month. I don't have a lot of this color because there is another scrappy project I am working on that took a big bite from the teal pile.
I also made a charity quilt in a chunky strips manner. (-2 yards)
In other quilting
I s
tarted on the quilt swap with Mallory -- I love paper piecing but was starting to think that this elephant might be the death of me. I need to switch out the eye color to the black and work on assembly -- I think the hardest part might be behind me now.
I completed McKinnley's quilt on her 2nd birthday. (-2 yards)
I'll be taking a few classes this weekend at The Green Apricot and I got started on the prep work for my Betsy Bag Class (-4 yards)
and I'm taking the plunge to see if I am able to make tops with Chrissy so I had to prep some fabric for that as well. I did have to buy 3 yards of a test fabric (since my stash isn't full of large cuts) but these space kitties are awesome. (+3 yards)
I did manage to score some scrap bags from a friends destash and a layer cake of Happy Go Lucky (+3 yards)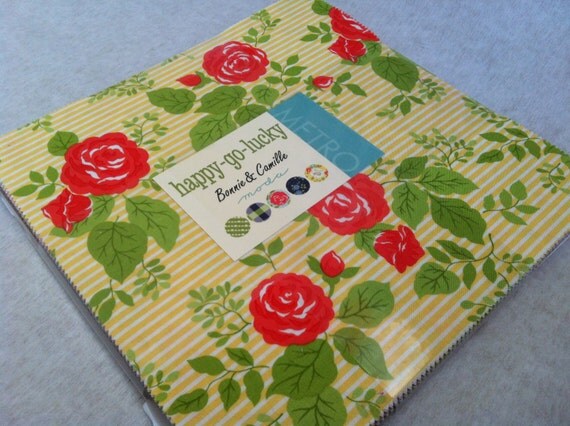 So I used a good deal of fabrics 14 yards and only bought 6 yards this month -- this brings my yearly total to 40 yards used and 12 purchased for a stash decrease of 28 yards.
Cutting through some more quarterly goals this month.